About us
Freight solution company
We are global transportation experts. You can be totally confident that we will interpret and meet precisely your shipping requirements, as quickly, cost-effectively, flexibly and securely as possible. That's what we do, twenty four hours a day, every day of the year. We do it for customers all around the world. And we do it with a real passion for delivery standards that set us apart.
The physical processes of delivery are just the start. As a freight forwarder that is first and foremost forward thinking, we believe that on time, on budget fulfillment in the 21st Century has to be underpinned by online excellence. We live and work in a knowledge economy. The most vital commodity any service industry can provide these days is information.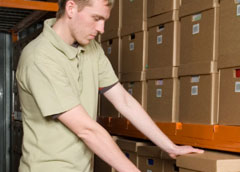 Our vision
Freight Solutions commitment to traditional customer care and our experience combine the art of service in a powerful offer that more and more organizations are recognizing as right for their transportation needs. Challenge us. We're confident that we can design a solution to move your business forward.
Freight Solutions Effective forwarding solutions by design – from the Freight Architect.