Our services
What do we do?
Freight Solutions is a multi-service provider with the accent firmly on service, involvement and regular communication right through the shipping process. We can arrange and deliver all the elements of a fully comprehensive freight forwarding solution, including:
Sea Freight | Air Freight | Warehousing and other storage |Customs and Excise clearance and advice
|Insurance | Trucking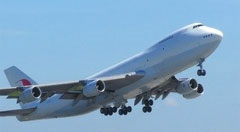 Air freight
Freight Solutions provides professional counsel to customers in planning and documentation for their shipments. Our professional staff have the knowledge, connections and are always waiting in the wings to get your shipments to the destinations on time.
Trough excellent deals and negotiated contracts with various airlines,Freight Solutions guarantee accurate departure and arrival times, reliable goods notification, constant transit control and all at very competitive rates.
Sea Freight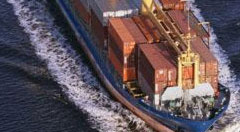 Freight Solutions has extensive experience in import/export FCL and LCL seafreight ensuring efficient handling of cargo and availability of booking through a wide choice of ocean carriers ensuring constant sailing frequency and reliable schedule to major worldwide Ports.
Moreover, the shipment is monitored at any transshipment point, and documentation is prepared completely and accurately and furnished immediately in the shortest period.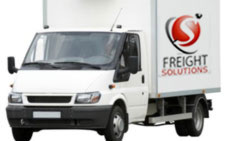 Truck freight
Freight Solutions covers all areas in Egypt and provides prompt pick up/ delivery service for the customers through an efficient trucking team.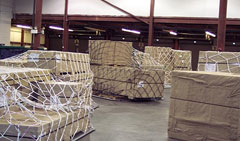 Warehousing and other storage
Freight Solutions offers secured available warehousing facilities for storage, consolidation, systematic handling and prompt distribution.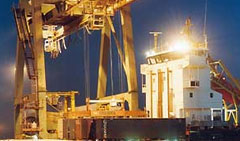 Customs and Excise clearance and advice
Serving all Egyptian Seaports, Dry Ports, Free Zones and Cairo Airport, Freight Solutions offers a broad range of customs clearing facilities.
Freight Solutionshas significant expertise in regulatory and statutory matters. In the Customs and Excise fields this has provided the catalyst for duty concessions and tariff assistance for our clients throughout the world.

Freight Solutions is deeply knowledgeable in trade agreements such as CER, NAFTA and GATT enhancing trading opportunities by having up to date tariff criteria available to both importers and exporters. This enables mutually beneficial trading terms for all parties.
Insurance
Freight Solution has over the years enjoyed a close working relationship with major insurance agencies. This mutual respect has resulted in Freight Solutions being in the position of being able to offer to its clients ' all risk ' policies for:
Marine Insurance
Transport Insurance
Storages Insurance